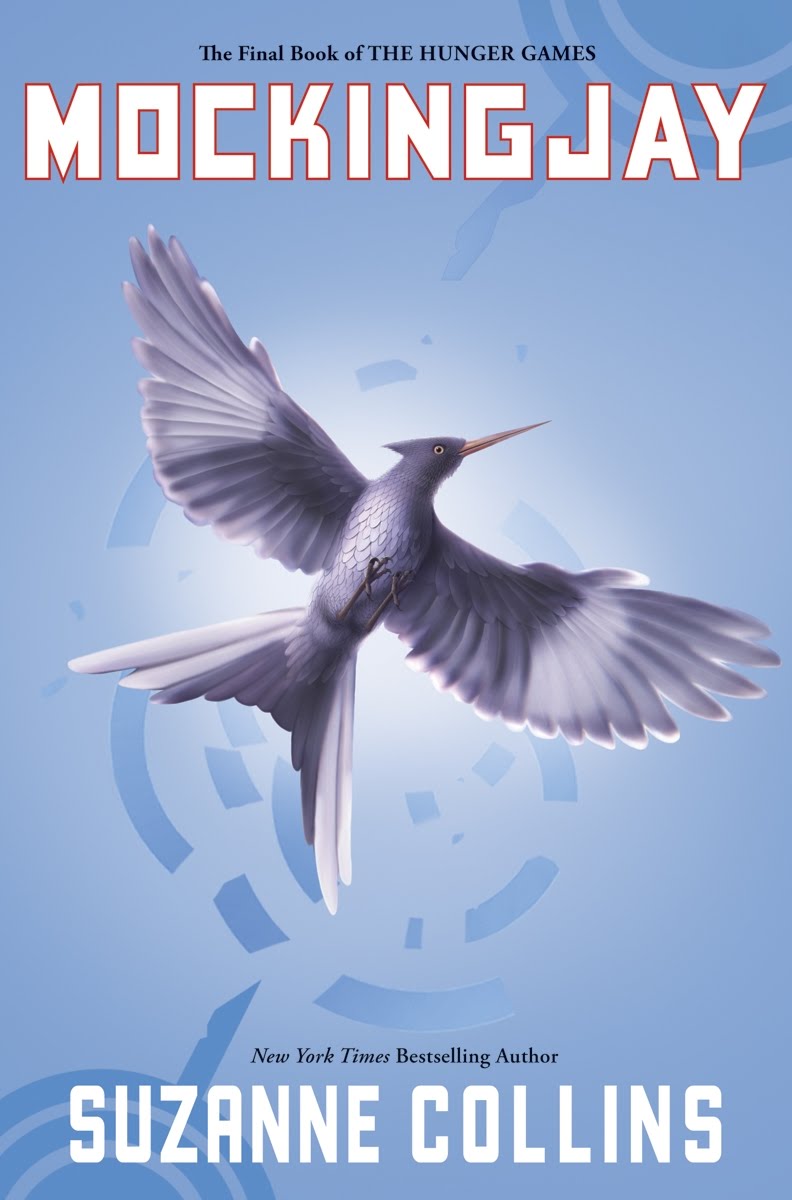 Most people I know say that the book,
Mockingjay,
is the weakest of the
Hunger Games
trilogy, but I disagree. This final book is the pinnacle. It's everything that the first two books lead up to. And I thoroughly enjoyed it.
Though, I can see why many don't like this book. Some say it's a lack of direction. Others say it's a disappointing ending. Some even say it's the extra amount of violence one wouldn't expect in a young adult book.
That's because this book is about when chaos rules. It's all out war. In many ways, it's entirely different than the two books preceding it. What I like the most is how consistent the old characters remain in this new world. No one knows exactly what's going on, and there are conflicting incentives. It's a lot of fun bedlam.
Plus, there is much more opportunity for the introduction of all kinds of cool sci-fi gadgets, traps, and solutions. And as being the last book in the series, no major character is safe. (I hate a book that's too wimpy to let its characters die.)
If you've read the first two books, chances are you'll read the third. I highly recommend continuing the series. I also recommend keeping an open mind. Embrace the chaos!
To the naysayers (who say the first book is the strongest), I'd like to make the following prediction. As the second movie has proven to be the better of the two, the third movie (despite being torn into two money-grabbing parts) will prove to be "really cool," as the writing in the third book should lend itself to the big screen very well. Then, I think everyone will gain a better appreciation of the third book.